Eating Good And Giving Back
One of our favorite things about exploring food and travel around the world is learning about new places and finding ways to help in whatever ways we can. Many times we don't even have to travel too far to make a difference.
We were pleased to hear that Texas de Brazil would be holding a series of Bodegas Salentein Wine Tasting events to benefit the American Red Cross Service to the Armed Forces.
From April 26-28, 2017 select Texas de Brazil locations across the U.S. will be featuring these events. For $35 diners will have an evening of appetizers featuring Brazilian sausage, chicken wrapped in bacon, garlic picanha (Brazilian style sirloin), specialty crostini and our personal favorite Brazilian cheese bread. For every ticket purchased $30 will be donated to support military veterans and their families as they cope with the challenges of military service.
Over the past six years, Texas de Brazil events have raised nearly $145,000 for this nonprofit organization.
Wednesday, April 26 at 6:30 p.m.
Chicago, IL; Columbus, OH; Dallas, TX; Detroit, MI; Huntsville, AL; Orlando, FL; Washington, D.C.; Woodmere, OH; Yonkers, NY
Thursday, April 27 at 6:30 p.m.
Albany, NY; Baton Rouge, LA; Denver, CO; Fairfax, VA; Fort Worth, TX; Houston, TX; Richmond, VA; Rochester, NY; San Antonio, TX; Schaumburg, IL; Tampa, FL
Friday, April 28 at 7 p.m.
Miami Beach, FL
Bodegas Salentein will be introducing a collection of wines from Mendoza's Uco Valley including KILLKA super-premium wines and Salentein Numina Gran Corte 2013.
Wine Tasting Events will be offered at select Texas de Brazil locations. For more information and to purchase tickets click here: http://bit.ly/2k0LHJV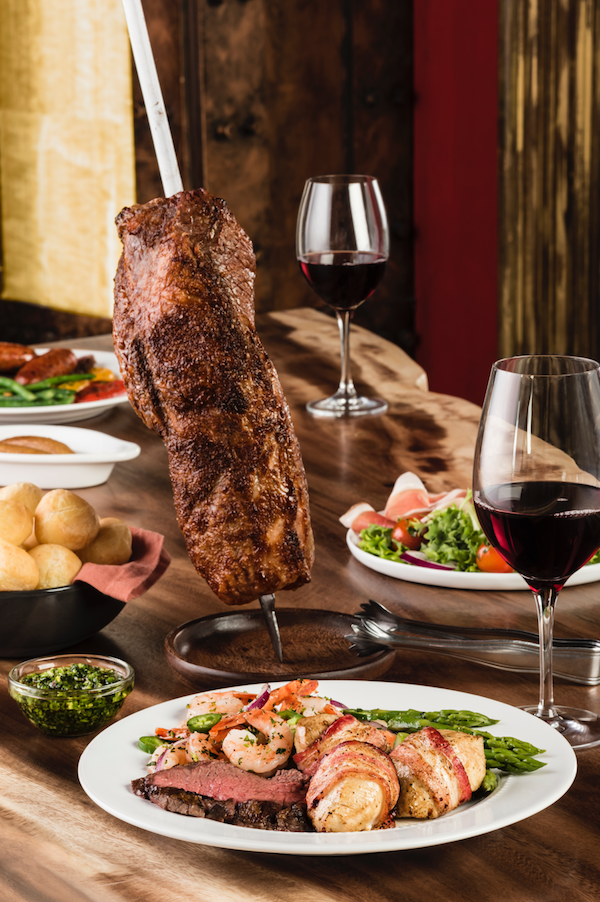 Help Support the American Red Cross
Food Travelist has long been a supporter of the Amerian Red Cross and the 24/7 global emergency support they provide.
We hope you'll join us and Texas de Brazil by attending one of these Bodegas Salentein Wine Tasting events.